Tag Archives:
writing life
*bites nails, holds breath then presses send*
Yep, that's me with excitement and trepidation about to reveal my cover for
AS GOOD AS THE FIRST TIME: Book one in my new Sugar Lake Series, releasing October 30th, 2018!
I hope you all love it. This is something entirely new for me. Kinda like my new glasses and my new braids, but lots more permanent and subject to just a smidge more public scrutiny given how rarely I get out of the house.
But that's a story for another day. When I come to AS GOOD AS THE FIRST TIME this city girl is hitting the road and leaving The Big Apple behind (seriously, my heroine hits the road) and heading to the fictional, southern Town of Sugar Lake, Georgia for this deliciously sweet romance.
TA-DA!!!!!
True to its name, the small southern town of Sugar Lake is a sweet place to visit—and you might even want to live there . . .
With her big city career and relationship in sudden free fall, Olivia Gale isn't sure where she belongs. So when her help is needed at Goode N' Sweet, the family bakery in Sugar Lake, she jumps at the chance to indulge her pie-making hobby while getting her life back on track. Olivia's not looking for any distractions. Even if the boy who once left her without a word is now a grown man with intriguing secrets—and the same tempting hold on her heart . . .
A firefighter and single dad, Clayton Morris is trying hard to fix his past mistakes. He thought he was doing the right thing by leaving Olivia—and now he's sure he has nothing to offer the accomplished woman she's become. But ignoring the sparks between them is impossible. And as unexpected surprises and hard choices endanger their fragile reunion, they'll have to decide which direction to take if they want to find the road back to love . . .
You can be one of the first to pre-order your copy of AS GOOD AS THE FIRST TIME HERE.
All the best,
KMJ
It's release day! It's release day!
We're gonna party like it's release day!!
Yippee today is the day that HOLIDAY TEMPTATION comes out with the super fab Donna Hill, Farrah Rochon and Meeee!!!! I promise you I'm not twelve years old but this book coming out has me that excited. It's my first mass market in store release so besides being excited you'll find me going through all he emotions…
Excitement over the release…
Fear- (will they like me?)…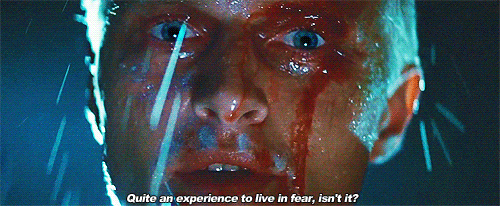 Overwhelming joy because hey, I'm in a book with two amazing authors and I'm in stores. I need to rock this moment!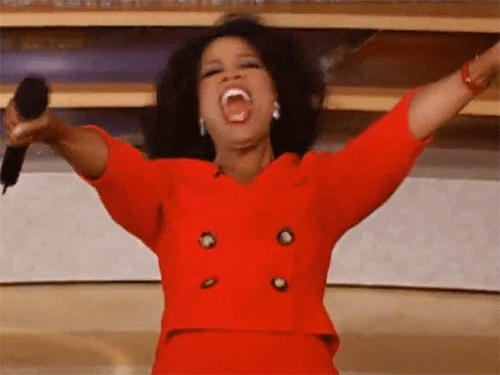 So don't mind me if a blabber on this week. First don't happen everyday. Now please excuse me while I head to some bookstores to scope out HOLIDAY TEMPTATION ON THE SHELVES….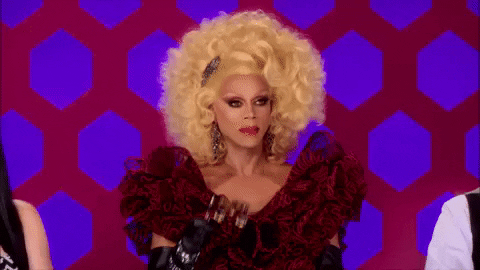 gifs thanks to giphy.com & realitytvgifs.tumblr.com
Feel free to join me or check out HOLIDAY TEMPTATION wherever books are sold.
Tis the season to satisfy your holiday desires with this festive trio of sexy stories…
A GIFT OF LOVE Donna Hill
Drama professor Traci Long spends her free time at the CoffeeMate café, pursuing her true passion—writing her own plays. Meanwhile, sexy barista Noah Jefferson is doing his best to distract her. But once they get involved, past betrayals make Traci wary. She's right that Noah is keeping something from her—but it might be something that will make this Christmas as sweet as a rave review—and steamier than her favorite chai latté…
HOLIDAY SPICE Farrah Rochon
A Christmas-time tragedy took photographer Miranda Lawson's holiday spirit with it. Since then, she's traveled the world, determined to outrun her demons. This year she's off to Istanbul. But the scenery isn't the only gorgeous site she spots through her camera lens….Kyle Daniels loves Christmas, but he's looking for escape too—and soon he and Miranda find it in each other's arms. Yet their connection doesn't end there. Maybe staying put isn't such a bad idea after all—especially when there's someone to celebrate with…
FROM HERE TO SERENITY K.M. Jackson
Unstoppable real-estate developer Ross Montgomery is under orders to get some holiday R&R. A cruise to Miami on his yacht, "The Serenity," is the perfect place to start—especially when he meets his new personal chef, Essie Bradford. Between her calming presence, her amazing food, and her delectable beauty, Ross just might develop a taste for the good life. And when the two discover they have a lot in common—including an irresistible attraction—the next course may be a spicy New Year…
Click below to check out HOLIDAY TEMPTATION at your favorite e-tailer
Amazon http://amzn.to/2drIf9a
iTunes http://apple.co/28Otxsv
Barnes and Noble http://bit.ly/2d9lSWA
Indie Bound http://bit.ly/2d9mLP1
Walmart http://bit.ly/2dbI6sY
Kensington  http://bit.ly/2d6S4dn
All the best,
KMJ