Category Archives:
Uncategorized
Hello my lovely Book Peeps and a quite (I apologize) belated Happy New Year! If you're anything like me the new year finds you wanting to get ALL THE THINGS DONE with really no set plan on how to do all those things.
And if you know me for more than a minute you'll know that my life is more than a little out of control and I'll do just about anything to fool myself regarding that fact, hence my obsession with planning in general and planners in specific.
Which beings me to today's funny… The other day I had the pleasure of meeting my longtime dear friend Patricia of PVE Design (check her out at @pvedesign on Instagram) for a long overdue lunch and when I walk into the restaurant I saw that she was writing in her planner at the table. Well, I said, "hey, what are you doing with the same planner as me!" All excited to see that she was now a fellow Hobonichi lover and eager to get into a full-blown conversation about all things Hobonichi and the virtues of its lovely Tomoe River paper.
Well PVE looks at me with a bit of a blush and hands me the gift she was holding for me since Christmas due to our scheduled and rescheduled lunch dates: a brand new 2018 A6 Hobinichi Techo Planner (English Version) which happens to be the same one I already had in my purse at the time. She is such a kind soul and my double gain is now yours.
Click the links below because one lucky winner who signs up for my mailing list will win the NEW Hobonichi A6 Techo Planner along with a signed copy of my latest novel THE BETTING VOW. Good luck! Oh and  don't worry if you're already signed up- just enter your info and click sign up, you will not get double emails from me. I don't like emailing all that much. LOL!
Best,
KMJ
Happy Spring! So it's the first day of spring and I still have knee high piles of snow to jump over. There is definitely something wrong with that picture, but no matter, I'm over here making my own sunshine with a spanking now look for an old favorite.
Get a lookie at the gorgeous new cover of ROMANCING THE FASHIONISTA my previously released novella from  the, now sadly, shuttered Samhain publishing. This cover was done by the amazingly talented Mae from Coverfresh Designs and I'm is love with it!
If you have not picked up ROMANCING THE FASHIONISTA please do. It's a fun and sexy romantic comedy romp that I had so much fun writing and I can't wait to do more in that world.
Manhattan fashion maven and magazine editor Melinda Mitchell shuns the social media spotlight. That is, until a tipsy girl's night out ends with her first Facebook account and a friend request from none other than her secret high school crush, Nolan Parker.
When Nolan lost his chance at the big leagues, he signed on with Doctors Without Borders and never looked back. Now he's back home to help out his ailing father. Running into Mel at his fifteen-year high school reunion rekindles old feelings he thought he'd buried for good.
Intrigued by Nolan's irresistibly sexy profile, Melinda heads to the reunion with her best friend to see if the picture matches up to the man. Their instant attraction flares brighter than the Manhattan skyline.
Although the tough fashionista and accomplished ex-jock rub each other the very right way, a few stumbling blocks will decide if the heat between them is a symptom of forever love, or a past that should be left where it belongs.
Warning: Contains a tough, no-nonsense, Big-Apple businesswoman who likes to call her own shots, and a hot doctor who can turn her on with surgical precision.
You can pick up
ROMANCING THE FASHIONISTA
All the best,
KMJ
Happy New Year my Dear Peeps. Welcome to the new world.
Ouch!  Does that sounds as scary as you read it as it does when I write it?
Sorry. I'll just move right along to happier chit chat. I'm hoping you all had a wonderful holiday and a
Very Happy New Year!
I'm thrilled to say that on the very first day of the new year I got to start it off in a most exceptional way by seeing my very first mass market single title, INSERT GROOM HERE book one in my Unconventional Brides Series, on the shelves in my local Barnes and Noble for the first time. It was a pretty fantastic feeling and one I'll never be able to recapture. Hey, your first time is your first time and I'm so grateful to my editor, Selena James and my publisher, Kensington Books for making that dream come true! (cut to me posing awkwardly while I try and play it cool blinking back tears as my husband not so discreetly snaps pics.)
I tell you what, I may be a way late bloomer, but I least I got a chance to see the sun.
There is something to this never too late stuff.
You can pick up your copy of INSERT GROOM HERE Book 1 of the 
Unconventional Brides where ever books are sold !  
Kensington: http://bit.ly/2eh61Vb
Amazon: http://amzn.to/28Mbqk3
iBooks: http://apple.co/28RPaWU
Barnes and Noble:  http://bit.ly/2gwFuas
Kobo: http://bit.ly/2g8Fhtp
And a bonus don't forget: please subscribe to my mailing list on the right and click below to enter this
month's giveaway!
Hint: it's FIRE! (Kindle Fire)
All the best,
KMJ
It's release day! It's release day!
We're gonna party like it's release day!!
Yippee today is the day that HOLIDAY TEMPTATION comes out with the super fab Donna Hill, Farrah Rochon and Meeee!!!! I promise you I'm not twelve years old but this book coming out has me that excited. It's my first mass market in store release so besides being excited you'll find me going through all he emotions…
Excitement over the release…
Fear- (will they like me?)…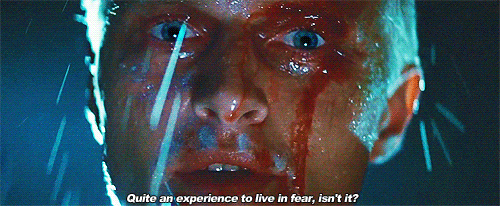 Overwhelming joy because hey, I'm in a book with two amazing authors and I'm in stores. I need to rock this moment!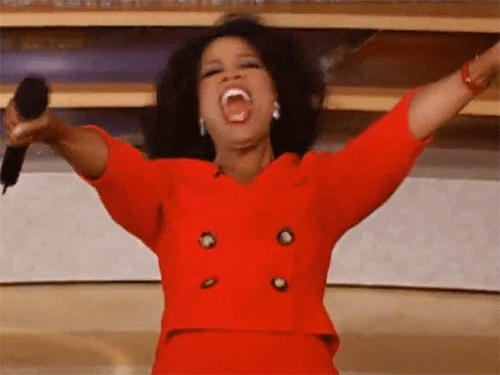 So don't mind me if a blabber on this week. First don't happen everyday. Now please excuse me while I head to some bookstores to scope out HOLIDAY TEMPTATION ON THE SHELVES….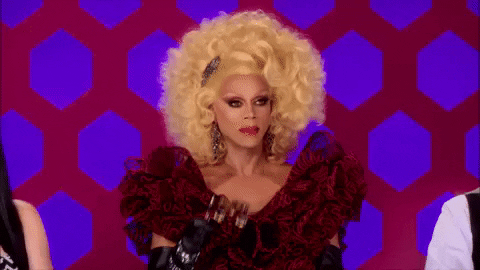 gifs thanks to giphy.com & realitytvgifs.tumblr.com
Feel free to join me or check out HOLIDAY TEMPTATION wherever books are sold.
Tis the season to satisfy your holiday desires with this festive trio of sexy stories…
A GIFT OF LOVE Donna Hill
Drama professor Traci Long spends her free time at the CoffeeMate café, pursuing her true passion—writing her own plays. Meanwhile, sexy barista Noah Jefferson is doing his best to distract her. But once they get involved, past betrayals make Traci wary. She's right that Noah is keeping something from her—but it might be something that will make this Christmas as sweet as a rave review—and steamier than her favorite chai latté…
HOLIDAY SPICE Farrah Rochon
A Christmas-time tragedy took photographer Miranda Lawson's holiday spirit with it. Since then, she's traveled the world, determined to outrun her demons. This year she's off to Istanbul. But the scenery isn't the only gorgeous site she spots through her camera lens….Kyle Daniels loves Christmas, but he's looking for escape too—and soon he and Miranda find it in each other's arms. Yet their connection doesn't end there. Maybe staying put isn't such a bad idea after all—especially when there's someone to celebrate with…
FROM HERE TO SERENITY K.M. Jackson
Unstoppable real-estate developer Ross Montgomery is under orders to get some holiday R&R. A cruise to Miami on his yacht, "The Serenity," is the perfect place to start—especially when he meets his new personal chef, Essie Bradford. Between her calming presence, her amazing food, and her delectable beauty, Ross just might develop a taste for the good life. And when the two discover they have a lot in common—including an irresistible attraction—the next course may be a spicy New Year…
Click below to check out HOLIDAY TEMPTATION at your favorite e-tailer
Amazon http://amzn.to/2drIf9a
iTunes http://apple.co/28Otxsv
Barnes and Noble http://bit.ly/2d9lSWA
Indie Bound http://bit.ly/2d9mLP1
Walmart http://bit.ly/2dbI6sY
Kensington  http://bit.ly/2d6S4dn
All the best,
KMJ
Please join me tonight, 11/12 at 9PM est for a Seduction's Canvas Book Chat over on the private FB Team KMJ fan group. Just click on over and ask for an invite to join. We'd love to have you!
All the best,
KMJ
Happy New Week and the summer flutters along, seeming to flitter away just out of my grasp, it's going by so quickly. I hope it's going a little slower and a bit more leisurely for you. This past weekend though I did get to enjoy a fun summer night heading to the Bronx to cheer on the Yankees and see The Captain #2 Derek Jeter in his final season. The family and I had a great time and the Yankees won too. It was fantastic all around!
Next week I have some more excitement coming up (and a bit of terror too if you know me). On Monday night August 4th I'm honored to have been invited to read at the fabulous Lady Jane's Salon once again.
This time I'll be reading my essay from Scribbling Women, the for Charity Anthology edited by Lady Jane founder Hope Tarr which I'm so proud to be a contributor to. If you are in New York please stop by. My essay is sure to embarrass my dear DH as it's all about how we sleep together after 25 years. The poor man being married to a romance writer. LOL
But don't just come to hear me, even better come to hear the other fantastic authors reading. There will be: Katana Collins, Alice Clayton and Sofia Tate making her Lady Jane's debut! Yay!
All the best,
KMJ